Path of exile 3.1 would be later on December 8th and This week upcoming 10-day events
A few weeks ago Path of exile posted a content schedule news post that integrated a timeline for upcoming events. Path of exile have some little updates relating to this timeline and wanted to share them with all the community as soon as possible.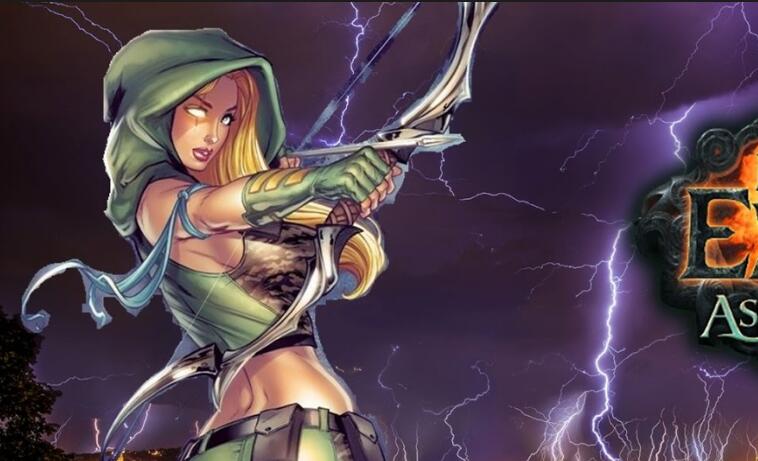 In the content material schedule news post Path of exile indicated that poe 3.1.0 would most likely launch on Friday December 1st (PST). As Path of exile finalise our promoting program, it's apparent that a improved release date would be one week later on December 8th (PST). This also offers us an additional week to polish the content, which constantly aids! So our new target release date is December 8th (PST) but we'll keep you up to date if that shifts forward or back once again.
This also suggests that Harbinger's end date is now scheduled for December 4th (PST). Within the meantime, Path of exile is going to be hosting two 10-day events. The initial of those events will begin on Friday November 10th (PST) and finish on Monday 20th November. The second event will start on Friday November 24th (also PST) and end alongside the Harbinger League on December 4th.
Path of exile're preparing to release our plans for the two upcoming 10-day events and their prizes! Inside the meantime, Path of exile have a little teaser: the art of some upcoming distinctive products to stoke the fires of one's curiosity.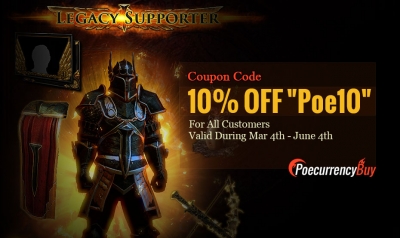 04
Mar
esomalls:PoeCurrencyBuy New Poe Path activity 10% off
To Thank new and old customers , Poecurrencuybuy.com gave Coupon Code 10% OFF "poe10" for All Customers to buy poe Exalted Orb, poe Chaos Orb, Jeweller's Orb, Orb of Fusing and Regret Orb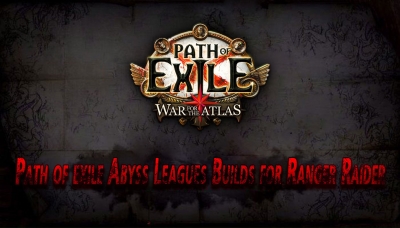 02
Jan
Path of exile Abyss Leagues Builds for Ranger Raider
The Raider focuses on preserving buffs, gaining Frenzy Charges, Onslaught, or Phasing via kills. In this post, we'll share Path of exile 3.1 Ranger Raider Builds with Barrage, Blade Vortex, Charged Dash, Cyclone, Frost Blades, Molten Strike, Spectral Throw, Sunder Gems Skills for you personally!