The separation of the factions before 1T for me gave a sense of faction pride for PvP
The mentality of a Nightblade. Right here. Bloodthirsty evil sneak killers. Like snakes.
Just kidding. But seriously, think of this as a medieval world where chivalry an honor were important. Back then, if a knight was offered the opportunity to yield to spare his life, there was no need to guard him, he had given his word he was your prisoner. After the battle, he was released to go secure his tribute to buy his freedom knowing that he would not return to fight, because he had given his word. The concept of "total war" where combat between two nations made the entire populace fair game, and the object was to kill as many as possible only came about in the 20th century. Armies met in the field a battle, and only on the field of battle, period. If two knights from warring factions ran across one another outside of the battle field, they would not engage in combat, they would hold up their hands to show they carried no weapons, and to honor their opponent, which is the origins of the salute. Think of Cyrodiil as the designated battlefield, the rest of the world is strictly off limits to conflict. That's how wars were fought prior to 1900.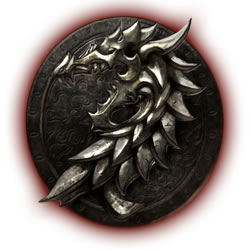 And this is also why I hate the whole sneak meta in the game. For me that fact alone is more immersion breaking than any lore inconsistencies or seeming breaks in logic, which what is described here is not, due to the reasons I've stated. Killing someone when they were not looking, prior to the modern mentality, was considered the lowest of the low. If you killed a person in a fair fight, no problem. Kill a person who isn't looking, you get hung. No self respecting medieval or renaissance period warrior would ever consider stooping to the level of sneaking up on someone and stabbing them in the back as a viable means to kill your enemy. They believed, truly, that once your mortal fellows had meted out their justice for such a cowardly act, God would then have more in store for you. The mentality that if someone is your enemy in battle, they are your enemy for life was not even a concept to people who lived in these times. It's not how the world worked, except for the cowards and deranged, prior to the modern era.
I was thinking about it more and actually it would be cool if it would be more about PVE really. Actually it would be a lot about my desire of system of factions, which could give players another goal to reach - something else to do other than in PvP. (without mages/fighters - they would be still connected to the main quest and thieves/DB still mending their business)
it could be:
if you would like to RP a scout/soldier/healer in an army, you could join the 3 alliances army/secret police/churches and doing quests for them (the main zone quests) could give you some points in that alliance or simply make you worthy of entering Cyrodiil in their name:
lion guards (Emeric army), Ring of Daggers (secret Daggerfall police), priests there - forgot which one, but some with priory.
First Mariners? army, Eye of the queen, church of Auriel
Ebonheart would be a bit problematic - because there are strong Dark elves and Nords, but it could be both for the same points.
And Cyrodiil would be PVE zone, where you could disguise yourself, doing sabotages, infiltrations or just fightning with NPCs soldiers in some scripted battles for a fort, or you would be sent to guard a cargo etc.
PVP Cyrodiil map would be a different zone, smaller with less forts and more controlled - so it could be fair - it could have different matches and because it would be only themed (not a real map) it could be with less lag.