THE ESO CROWN STORE
The ESO Crown Store is the "cash shop" in Elder Scrolls Online and will sell cosmetic and convenience items. Crowns can be purchased in packs for real world currency and then be used in ESO to buy items such as mounts, pets, costumes and future game expansions. The Crown Store launched as a part of Tamriel Unlimited on March 17th 2015 when ESO changed from a pay-to-play game to a buy-to-play game with an optional subscription called ESO Plus.
The developers of ESO have stated that "all items in the Crown Store are completely optional and are meant to enhance your game play experience" and that "they are not required to play or compete in the game" (ESO FAQ) in order to quell fears that ESO would eventually transition into a pay-to-win game.
To purchase Crowns head over to the ESO Store. You will have to log in to buy Crowns.
You can also purchase them on Steam but only if you have purchased ESO through Steam.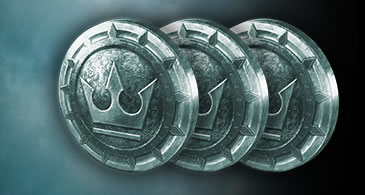 CROWN STORE NOTES
All potions available in the Crown Store scale to the level of the character that purchases them. The potions themselves will have slightly reduced restore values compared to player crafted equivalent versions. At this time only Health, Magicka and Stamina potions are available and no triple potions or damage potions are available in the Crown Store.
The Soul Gems are Grand Soul Gems are can be used by a character of any level to resurrect, revive another player or enchant a weapon.
You can buy one of the pre-order bonuses – Any Race, Any Alliance – on the Crown Store with the Adventure Pack.
You can also but the Imperial Edition on the Crown Store.
In the future there are plans to add an Experience Booster Potion which will increase the rate at which your character gains experience. This is planned however it is not available at this time. It is also unclear how much additional experience your character will earn with this potion.
ESO Plus members will receive 1500 Crowns per month as well as other bonuses.
You can buy Crowns through either the ESO Crown Store or Steam however these are not compatible with each other.
Open the Crown Store in ESO by pressing the "," or ">" key.
The Crown Store in ESO is updated quite often – at least once a month normally – and so some of the items listed above may have finished for now and new items may have been added. I will attempt to keep this data up to date with the changing Crown Store.