Reuniting Elsweyr against the Thalmor threat
I'm sure they'd figure out a way to include all the races in the province, haha. We know that there'd also be a huge High Elven and Bosmeri presence for sure, but the Khajiit have always been known to be perhaps the most welcoming race of Tamriel, there must have been quite a number of members of every other race living in Elsweyr before the Dominion had been reformed... They're also merchants at heart. Something like the Dunmer to every other race ratio in Morrowind would be nice enough.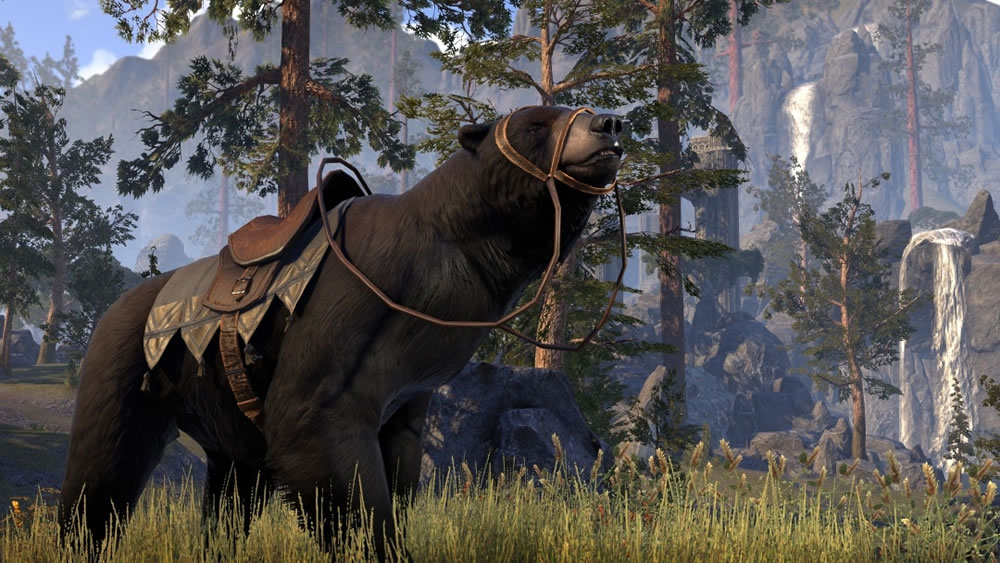 I am very, very sure as well that there has to be a considerable ammount of Khajiit unhappy with the policies and strictness of their new "leaders".
We know that Elsweyr has been divided into two separate states now, Pelletine and Anequina. Perhaps one of those regions could be welcoming to foreigners while the other is not. Reuniting Elsweyr against the Thalmor threat, how adorable would that be?
Hammerfell for me. Let's see, as far as exploration goes we have:
Ayleid ruins
Dwemer ruins
Nedic ruins
Right out of the gate we have for factions:
Crowns
Forebears
Ash'abah
...discounting any that are likely to be there but not confirmed (Blackcaster Mages' Guild? Thieves' Guild back in force?)
And for interesting quest subjects we have:
The Ra Gada invasion
Nirncrux
The Ansei and/or their Shehai
Orichalc Tower (admittedly Yokuda would be better for that, but as that's been sunk...)
The constellations (#proud2BAStarObsessedLoony)
The last invasion by the Thalmor
Admittedly I wouldn't mind going to any of the poll options. But I suspect they aren't going to send us to the Third Aldmeri Dominion territories until we're ready to squash it*, and I doubt they'll do anything outside mainland Tamriel until we've gone through more of mainland Tamriel.
I will request if we go to Black Marsh, give us a bunch of underwater dungeons. Waterbreathing is AWESOME, but I never play an Argonian in the single player games, why? Because 90% of those games take place on land and it's useless there. But the homeland of the people with gills should have lots of water such that gills are a useful feature and not just an excuse to leave the Waterbreathing potions at home.