ESO THIEVES GUILD IS NOW AVAILABLE ON PC & MAC!
For the first time in The Elder Scrolls Online, you can join the ranks of the iconic Thieves Guild and reap all the rewards—and risks—that come with it. In celebration of the Thieves Guild DLC game pack launch, watch our latest trailer, read a special message from ESO's Creative Director, Rich Lambert, and get all the must-know details!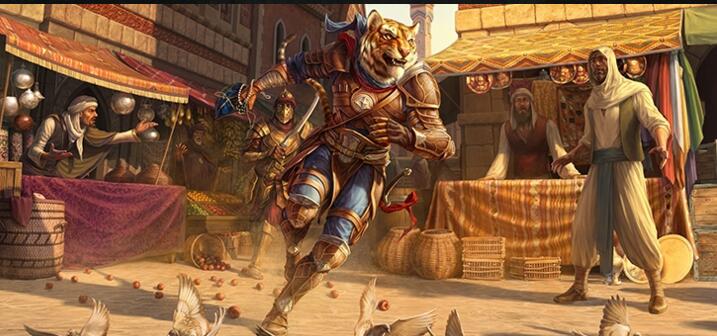 We're thrilled to welcome our PC and Mac players to Hew's Bane and Abah's Landing, home of the Thieves Guild! If you play ESO on console, you won't have to wait much longer—Thieves Guild comes to Xbox One on March 22nd and PlayStation®4 on March 23rd. To commemorate the Thieves Guild launch, Creative Director Rich Lambert has a special message for everyone:

Welcome to the Thieves Guild! All of us here couldn't be more excited about what's in store for you with this latest DLC game pack. The zone of Hew's Bane is gorgeous, with some of the most spectacular world building to date and equally compelling content. There are new types of traps, passive skills, delves, group bosses, and quests that take you all throughout Tamriel. There are also all new justice activities which the Thieves Guild rewards you for completing! If you love stealthy gameplay and being a thief, you are going to love this DLC.
In addition to the new content with the Thieves Guild DLC game pack, there are a number of really big base-game improvements. We've put a lot of effort into balance/bug fixing, improving performance in Cyrodiil, and expanding systems like the LFG tool with the addition of new incentives and cross-alliance grouping. There are also all new additions like Mementos, scrolling combat text, and of course the 64-bit client.

This update isn't only focused on new quests and small group activities, though – we have something for those who love Trials. Maw of Lorkhaj is our latest Trial, and the team has worked hard to incorporate all the things we've learned from previous Trials. There are some really exceptional encounters that require coordination and awareness like never before. Maw of Lorkhaj also scales, supports cross-alliance grouping, and also has both a Normal and Veteran difficulty mode. All of these features make Maw the most accessible and entertaining Trial yet.